Štěpán Tkadlec
Director of the brewery
Our director brewed his first batch of beer in the year 1994 in the Chýně brewery. He studied at a brewing technical high school and at the University of Chemistry and Technology, on the Malt-making and Brewery programme. After finishing his studies, he worked as the head of the laboratory in the Braník brewery, and then held several other technical and managerial positions in the brewing industry. He and his wife Lucie re-opened the Únětice brewery with the support of their friends in 2010.
Lucie Tkadlecová
Sales director
Our sales director graduated from the University of Chemistry and Technology, on the Technology of Water and Environment programme. After graduating, she worked in the field of finance and project management at the Pepsi-Cola company and at Staropramen, and successfully started the shared project of the preservation and the modernization of the Únětice brewery when she returned to work from maternity leave.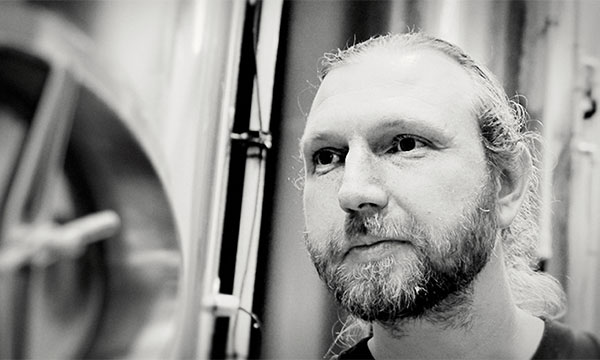 Jan Lumbert
Brewer
Our brewer graduated from the food-oriented vocational school, on the Malt-master programme. He started his brewer`s practice in the Měšťan brewery in Prague and, after it closed, he switched to the Staropramen brewery, where he worked for twelve years. Here, he worked on the entire process of beer production from the digester house to filtration. He also brewed the first batch of Únětice beer in the re-opened Únětice brewery together with his colleague Martin Masáčk and with the head Vladimír Černohorský in May 2011.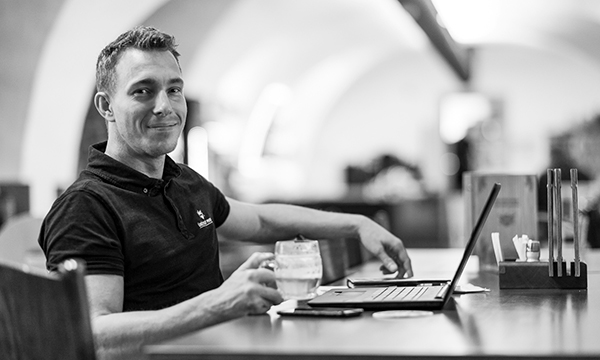 Marek Polák
Manager of the Inn
Our manager is our youngest colleague. He graduated from the construction programme of a technical school, but then left the building industry for gastronomy. He gained his expertise at the restaurant Obecní dům (Municipal house), at the Café Savoy and at the restaurant Mánes. He came to Únětice with the goal of turning the Brewery`s Inn into the best pub on the left bank of the Moldau. He also came up with the idea of the Únětice food trucks. Marek fulfils his goals passionately and, like the best boxer, he never gives up.
Ondřej Bártík
Beer distribution manager
Our distribution manager started working in the Únětice brewery as a driver ten years ago. During this time, he managed to get married, to father three sons, to deliver uncountable hectolitres of beer and to get promoted. Today, he manages the complete logistics of Únětice beer with his colleagues. In the words of a socialist summer camp leader: popular among the colleagues, well-valued in the restaurants, cadre reserve.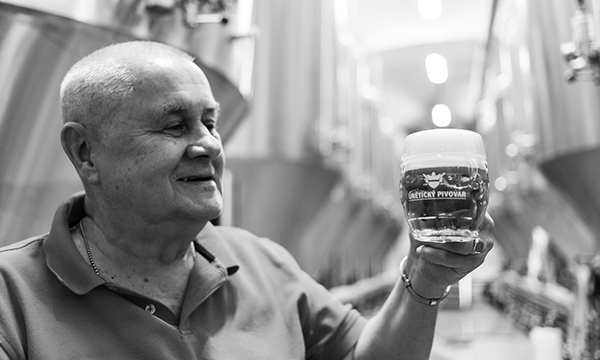 Ivan Chramosil
Brewer-legend
Our brewer was responsible for making the world-famous dark lager at the U Fleků brewery in Prague for an entire 44 years. A member of juries of many prestigious beer degustation competitions, holder of the "Brewer of the year" title, he entered the Hall of fame of the Czech association of Breweries and Malthouses. In our brewery, he watches over the quality of Únětice beer, tasting it regularly and also provides consultations in the field of beer technology. He is a living example of the fact, that good beer can only be made by a good man