Obrázek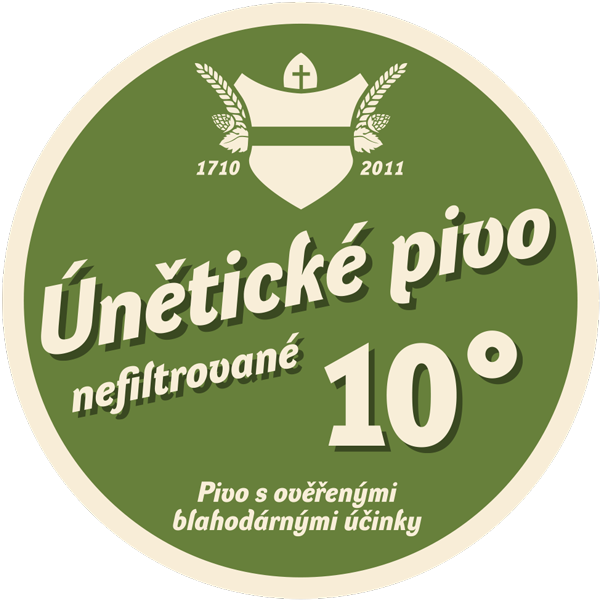 Obrázek
Únětice Beer, 10°
Unfiltered, pale draft beer
The true Czech Tenner. You will see a light haze against light, caused by the natural content of the brewing yeast and other health-beneficial substances. The pleasant bread-like taste joins the prime bitterness of hops in a space just so very close to heaven. The tricksy smell will remind you of a walk through an alley of horse chestnut trees in bloom. It is a perfect choice for the start and for setting your taste on the beer note before the stronger colleagues of the Tenner come.
  Available: all year round
Main fermentation time: 6 days
Maturation time: 18 days
Original degree: 10,2°
Alcohol content: 4,10 % by weight
Bitterness: 34 bU
Colour: 8 jEBC
Contents: water, barely malts, hop products
Unpasteurized. Contains gluten.
Method of serving: barrel, plastic bottle, draft.